On this page, we'll be bringing you poems written by locals, including poems written in response to workshops organised at the centre.
The initial selection all come from the anthology Poetry Cheese, published by cornerHOUSE Books at the end of 2018. The anthology brought together more than 50 poems from the art centre's poetry nights, launched in the studio in June 2016.
Poetry is firmly established at the cornerHOUSE, with newcomers encouraged as well as regulars blossoming. For many of the 20 contributors to Poetry Cheese, it was the first time their work had been published.
If you would like to write poetry yourself why not use these ideas from the Poetry Society to get you started. And watch this space for more helpful suggestions to get you writing.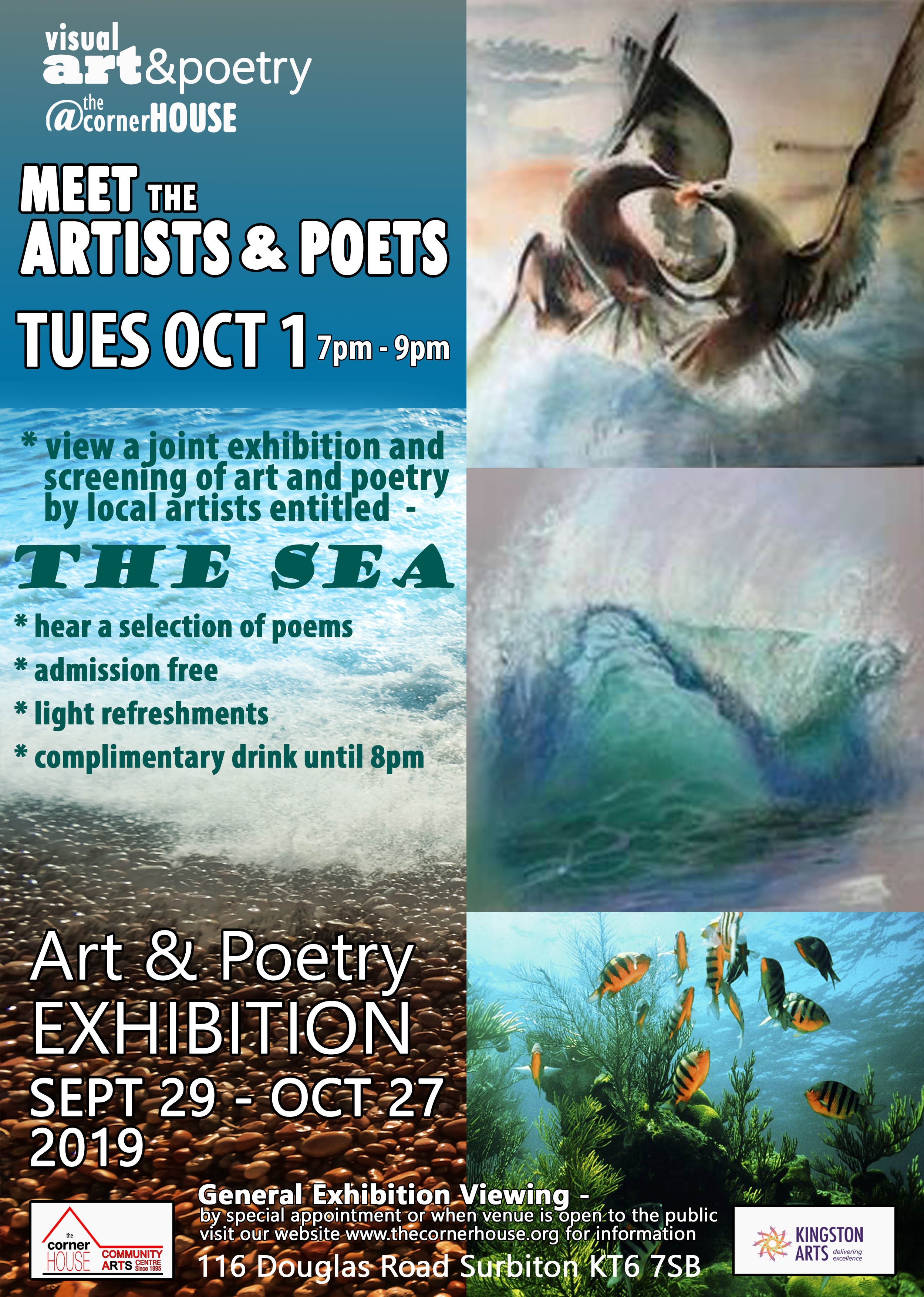 Poems from The Sea an exhibition of art and poetry held at the cornerHOUSE in October 2019