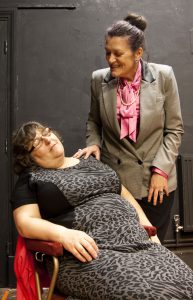 The Visit was written by Graham Large and first performed at the oneACTS in 2014.
Graham is a Surrey based writer who also wrote Swan Songs a play that debuted at the cornerHOUSE in 2015 as part of a new writing double bill in the studio and went on to be performed there again in 2016 starring Meta Thomas and Deb Shepherd.
We hope you enjoy reading it.
The Visit is available by kind permission of Graham. The play is copyrighted by Graham and no further publication or public performance is permitted without specific approval from him.
If you read the play and are interested in performing it, please  use contact forms on this website and we will pass any requests on to Graham for his approval.