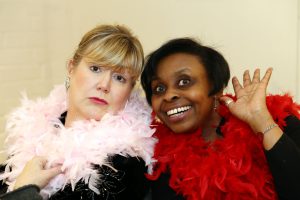 Swan Songs was written by Graham Large and was first performed as part of a double bill of new writing to launch what is now The Barry Rocard Studio. It was then perfomed again in October 2016 as part of another double bill alongside the oneACTs hit The Visit, with Meta Thomas and Debra Shepherd in the lead roles.
Click here to read SWAN SONGS
More about the show is here
Swan Songs is reproduced by kind permission of Graham Large. The play can not be produced without permission of the writer. If you are interested in performing the play, please contact the cornerHOUSE and we will contact Graham.