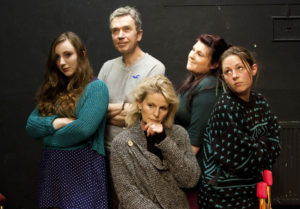 Changes was written by Ian Davies and first performed at the oneACTS in 2014.
Ian is of course known to all at the cornerHOUSE as one of our trustees, but as well as this he has written poetry (one of his poems can be read on the Poetry page of cH – online) and is the writer of A Life, one of the plays that was to be part of our 2020 oneACTS festival. While you may have to wait a year to see that play, you can read Changes now!
Changes is available by kind permission of Ian. The play is copyrighted by Ian and no further publication or public performance is permitted without specific approval from him.
If you read the play and are interested in performing it, please  use contact forms on this website and we will pass any requests on to Ian for his approval.