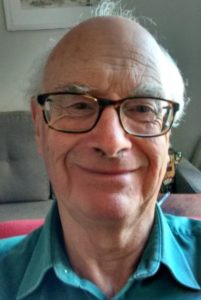 Rod started painting in 1989 when his wife gave him a box of watercolours for his birthday and has been enjoying it as a hobby ever since.
Largely self-taught; Rod started trying to emulate the work of artists he admired; Sir Hugh Casson's illustrations for an edition of John Betjeman's Summoned by Bells were an early influence because they were effective, seemed simple, and looked do-able. Others were the French and Australian Impressionists, particularly Jesse Jewhurst Hilder, and more
recently the artists of the Newlyn School. Most influential of all has been the Australian watercolour artist Joseph Zbukvic; shortly after Rod's first cornerHOUSE exhibition 4 years ago he attended a week's course in Spain with Joseph; it was the first (and only) tuition he has ever had and he has since been trying to get to grips with everything he was taught. Essentially it meant doing all the same things, but doing them all slightly differently. So much for teach-yourself.
Rod gets a huge kick when things to work out well, although they don't always, not by any means. Being retired, he is able to devote more time to painting, for which he is very grateful. Rod has held several small and successful exhibitions in galleries locally. Three years ago, in aid of the British Legion a set of six paintings of the poppies installation at the Tower Of London sold out within hours of going on sale.
All takings from this current exhibition will be given to Kingston Churches Action on Homelessness
Rod's exhibition runs from 30th October – 2nd December and the 'Meet the Artist' night is on 6th November.
He can be contacted on moc.liamgnull@nosraepeiddor