Caroline Webber
Artist on-line at the cornerHOUSE
Caroline has always had an interest in art, but had no opportunity to express this in any way until she took up cake decorating and patisserie work in her 20's.
Caroline and her husband ran a Patisserie in Cobham, him a master baker, and her the confectioner/cake decorator. This gave Caroline an artistic outlet, and also a grounding in balance, colour and some drawing skills, as many cakes were ordered with pictures on. These would range from photographs to illustrations.
Such decorations were achieved with the help of a projector with a lens in to enlarge, or make the image smaller, which was then projected onto a cake and airbrushed.
When they decided to sell the business, it was then that she thought about attending art classes, and when at the end of the first term, the teacher brought in a life model, that was it!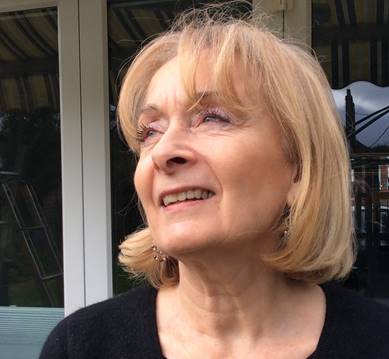 Caroline attends an art studio located by the river at Hampton, and exhibits every year at their Open Studio event.
Caroline will be exhibiting at the cH in due course and can be currently contacted on moc.kooltuonull@8891rebbewenilorac
Gallery
Please click on the images below to view larger.
© All material is shown on the site with the express permission of it's writer or creator who reserves all rights to it. No material may be used, copied or otherwise reproduced without prior permission from both the cornerHOUSE and the individual rights owner.