Twilight – An exhibition of work by Anthony Maccini
Artist on-line at the cornerHOUSE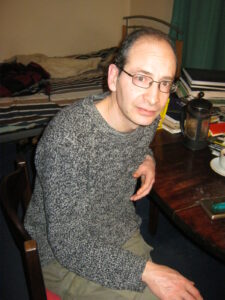 Anthony Maccini is an artist based in Surbiton. He only uses black and white oils on canvas having developed this style at the Byam Shaw School of Art, London.  His images come from visions, symbolic ideas, and straightforward depictions of places or people. The paintings also evoke a twilight atmosphere and mood that changes due to the effect of light from day to evening.  
Anthony's exhibition was scheduled to run at the cornerHOUSE from 4th Jan to 21st Feb. Dates are now subject to Covid-19 restrictions.
Gallery
Please click on the images below to view larger.