28aprallday02junLeaves and Shadows ExhibitionGala Night Tuesday 30 April(All Day) Event Type :Art,Exhibition,Social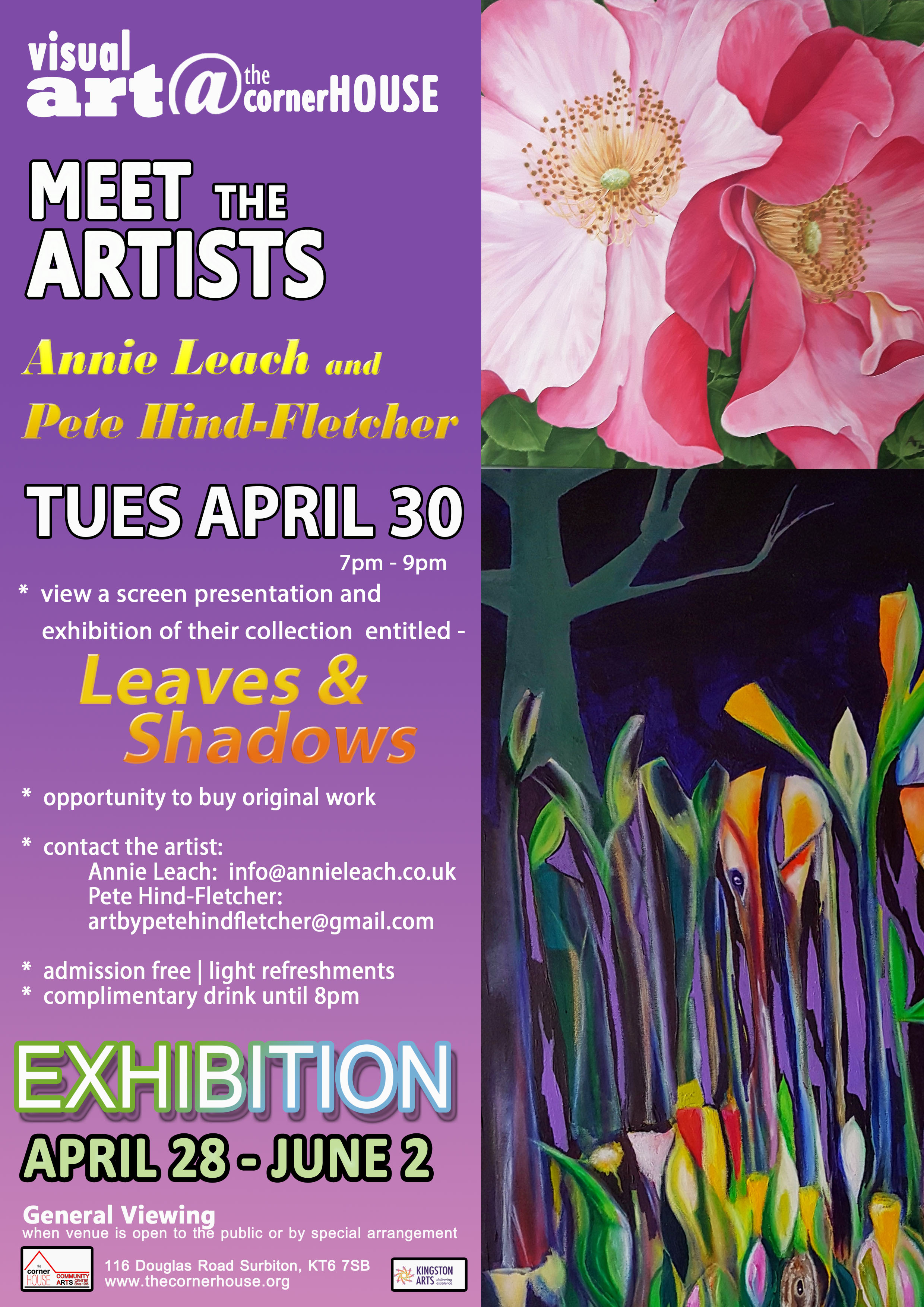 Event Details

Leaves and Shadows our May exhibition features the work of Annie Leach and Pete Hind-Fletcher. Gala night is on Tuesday 30 April from 7pm to 9pm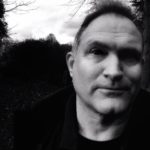 Pete says of his work;
"Memory and opinion may be altered by the undercurrents of our personal history. Its structure changes by weather, light and time. We remember different things from what actually transpired, left to years of interpretation and or neglect, often taking seemingly easier painless or numbed routes. We may reflect what the landscape evokes in us, often fragile and unresolved.
"I paint from memories, some, walking with my dad in the countryside, spotting birds, amazing trees and sometimes fast and interesting airplanes that would disappear into valleys. A fleeting glimpse of a simple time, I remember those days as being quite magical"
In later years these memories are in stark personal contrast to the trauma of PTSD. My work always seems to me more powerful than words. Philosopher and literary theorist Roland Barthes wrote "Trauma is what suspends language and blocks signification . . . the traumatic [image] is the one about which there is nothing to say".
Pete studied Fine Art at UAL Wimbledon College of Art graduating in 2014 and was shortlisted for the 'Landmark Art Prize'.
Pete's colourful paintings evoke a sense of dream-like quality, nostalgia and atmosphere. Often with an undertow that begs examination.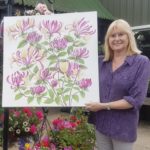 Annie Leach was born, grew up and still lives in Ealing.  After obtaining her degree she began a career in Fashion.  With the arrival of her children Annie decided to change direction and became a teacher of Art & Dressmaking.  Her interest in floral art began in early childhood and became all-consuming when she gave up teaching.
Annie`s work explores the patterns and shadows created by flowers and leaves.   She paints in acrylics on canvas, often on a very large scale, however her more recent work has been smaller and is inspired by berries, fruit and the colours of autumn.  Realism and accuracy are important elements of Annie`s work.
Inspiration for her work is endless and allows Annie to combine a passion for painting plants with visiting the many beautiful gardens to be found in the UK and the Caribbean.
Greetings cards reproduced from Annie`s paintings are a successful element of her work.
Annie has exhibited and sold paintings at various locations in and around London including :
The Society of Botanical Artists (SBA),   Society of Floral Painters (SFP) The Friends of Holland Park (FHP), Chelsea Open,  POSK Gallery Hammersmith, Orleans House, Court Farm Gallery, Richmond Theatre, Riverside Gallery Richmond,  Questors Theatre, Landmark Teddington.  Tideways Open Air Art Gallery Carnwath Road. Her work has also appeared in the `HOUSE and GARDEN Magazine` for a bedroom feature.
Pete can be contacted at www.petehind-fletcher.com https://instagram.com/pete.hf https://twitter.com/Pete.HF https://facebook.com/artbypetefletcher
Annie can be contacted at www.annieleach.co.uk annie@annieleach.co.uk Instagram: anniejleach 07870756764 FB: Annie Leach Floral Artist
Time

April 28 (Sunday) - June 2 (Sunday)