02sep1:00 pm3:00 pm'Black Comedy' Audition notice1:00 pm - 3:00 pm Event Type :Audition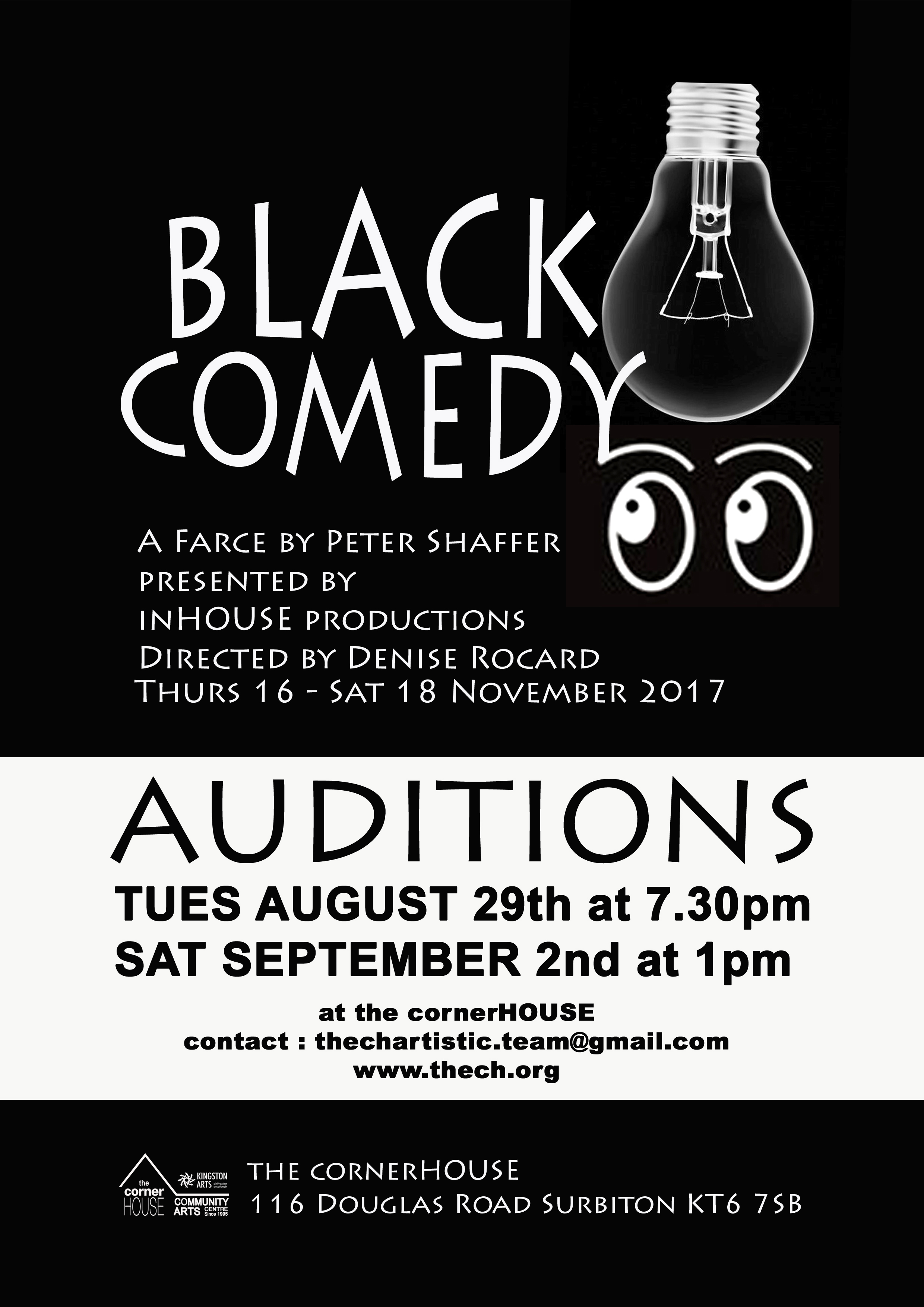 Event Details

AUDITION NOTICE

Black Comedy' is a One Act comedy by Peter Shaffer, first performed in 1965 by the National Theatre at Chichester. It's set in Brindsley Miller's flat in South Kensington. All is going well with Brindsley Miller. A struggling scupltor, he finally has the chance to sell some of his work to millionaire art collector Georg Bamberger by inviting him to his flat. Brindsley also has to impress his future father in law. The lights go out and the evening descends into chaos.

Cast: Brindsley Miller- 20s-30 – A struggling artist.

Carol Melkett- 20s-30- A debutante and Brinsley's fiance.

Miss Furnival -50+   A neighbour.

Colonel Melkett- 50+ Carol's no nonsense Father.

Harold Gorringe  – 30-50  Brindsley's neighbour and antique shop owner.

Clea – 25-35 An artist and Brindsley's ex girlfriend.

Schuppanzigh – late 20s – 50s An electrician.

Georg Bamberger – 35-65 (small role) A millionaire.

Audition dates: Tuesday 29th August 7.30pm and Saturday 2nd September 1pm at The Cornerhouse, 116 Douglas Road, Surbiton, KT6 7SB

Performance dates: Thursday 16th-Saturday 18th November.

Rehearsals will be evenings and occasional Sundays.
Time

(Saturday) 1:00 pm - 3:00 pm
Location

the cornerHOUSE

116 Douglas Road Surbiton Surrey KT6 7SB