23octallday07janTrue Colours - Exhibition by Anna DysonMeet the artist night 15 November(All Day) Event Type :Art,Exhibition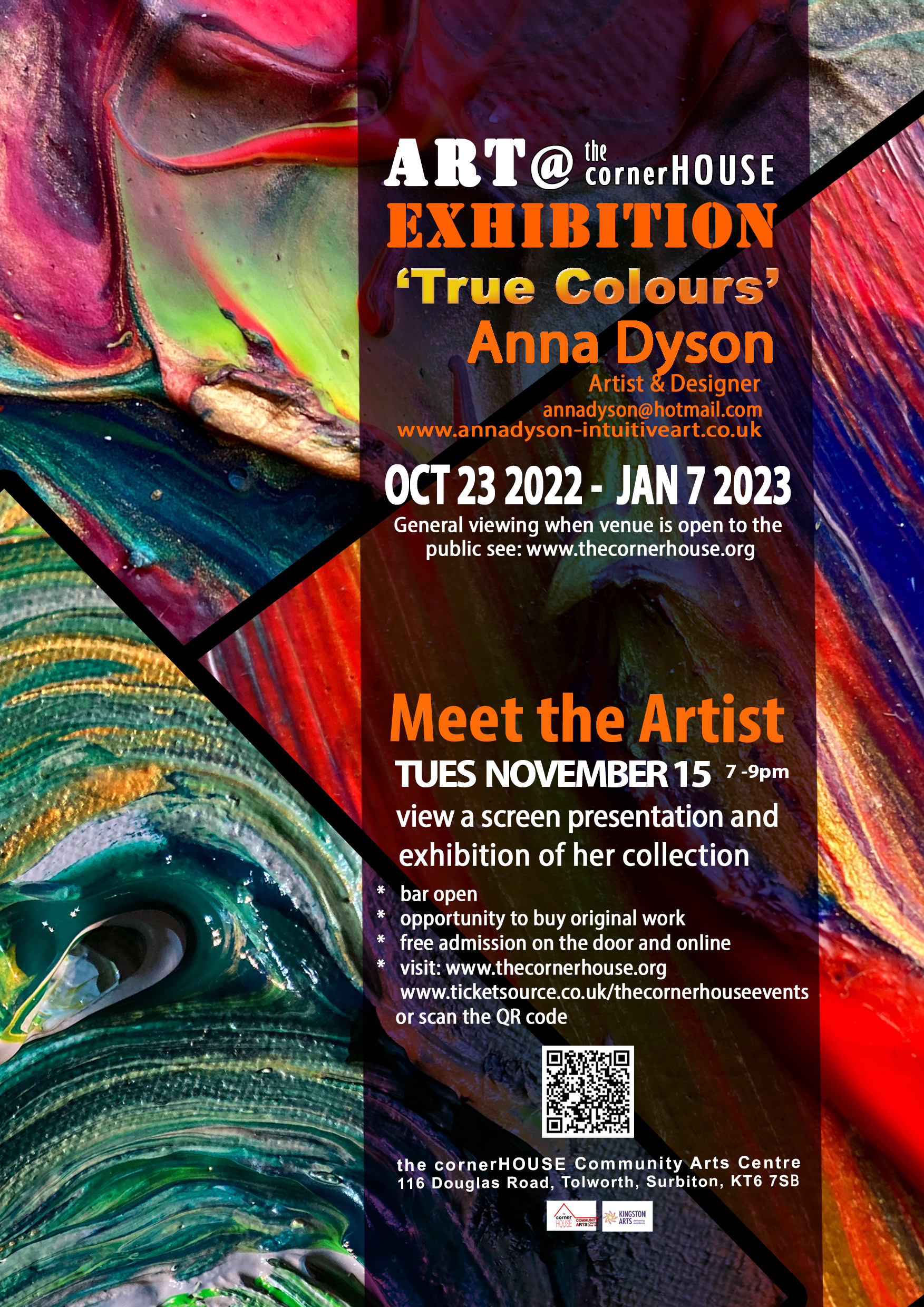 Event Details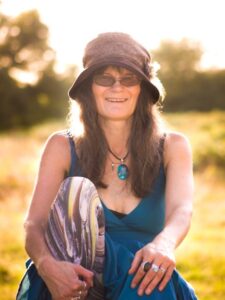 Anna is an intuitive, abstract artist living in Kingston. In her youth she studied art at Richmond College but after struggling with the academic side of the work turned her back on painting for approx 30 years. Having been diagnosed with several neurodiverse conditions during adulthood, she was able to put this experience into context and rediscovered her love of painting.
 Anna finds painting helps her truly express herself as words often trip her up. Anna paints in acrylics on canvas intuitively working in a spontaneous style using colour to guide the form and not vice versa.
 "My works are untitled until you give them a title whatever they inspire you… the choice is yours"
 Anna's paintings are vibrant and tactile, and she gains much pleasure in the different ways people react to her work and the strong emotions they sometimes evoke. Anna has created a completely unique clothing range and greeting cards and prints using images taken from her artwork and tree bark photography. Her recent large-scale paintings are in response to a brief Kate Howe (local artist) set for her to work on much larger canvasses and refrain from using black and white paint. 
 Thanks to a two-week residency at Kate Howe's studio, Anna had the space and resources to develop her practice and experiment. She met the challenge by experimenting with fluorescent colours and extending the length of her brushes to allow her to stretch across the large canvasses. This added a very physical element to her "intuitive" process which opened the composition of her paintings, and the absence of black and white gave a new depth. 
Her most recent works have continued in this style and though they are on a smaller scale, the openness and flow gained with working large scale has carried through
 Anna's exhibition runs from 23rd  October – 7th January 2023 and she can be contacted on :
 annadyson-intuitiveart.co.uk /facebook.com/annadysonintuitiveart/ instagram.com/intuitiveoilsuk
Time

October 23 (Sunday) - January 7 (Saturday)
Location

the cornerHOUSE

116 Douglas Road Surbiton Surrey KT6 7SB