oneACTS 2018 – Be part of it!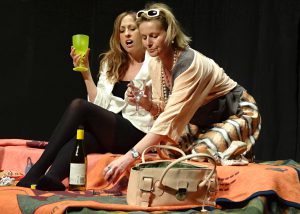 Performance dates: week beginning Monday, April 23 2018
The cornerHOUSE oneACTS play festival is now in its 12th year. Since then it has gone from strength to strength, with the quality and quantity of entries increasing annually.
The oneACTS is not just about great, original playwriting; it is about encouraging everyone to get involved in all aspects of theatre. Anyone can enter a play, volunteer to direct or produce, audition to act or become part of the backstage or front of house crew.
The festival provides an opportunity for new directors to try their hand at a short play in a supportive environment. It also offers numerous acting opportunities, without the heavy commitment of full-length plays, as well as involving volunteers in helping to organise the festival whether it be building the sets, working on the sound and lighting, stage managing, assisting with wardrobe and props… the list goes on!
The cornerHOUSE is a very open environment which actively welcomes and involves all newcomers. So if you'd like to get involved in the oneACTS, in any capacity whatsoever, do get in touch. We'd love to hear from you!
Please pass this information on to anyone else you know who might be interested.
All writers/directors/producers/actors and those interested in being part of the crew should email moc.liamgnull@stcaenoesuohrenroc
Key Dates
Play submission deadline: Tuesday, October 31 2017.
Deadline for directors: Nominations for directors close on Thursday, November 30, 2017.
Open auditions: There will be two audition dates in February – one on Wednesday, January 31 2018 at 7.30pm and the other on Sunday, February 4, 2018 at 2pm. You only need to attend one of these auditions. Please be prompt as you will need to register your details.
Performance: shows at 7.45pm during week commencing April 23, 2018.