01sepallday29Tony Williams Exhibition - The ArtizoneMeet the artist night on 3 September(All Day) Event Type :Art,Exhibition,Social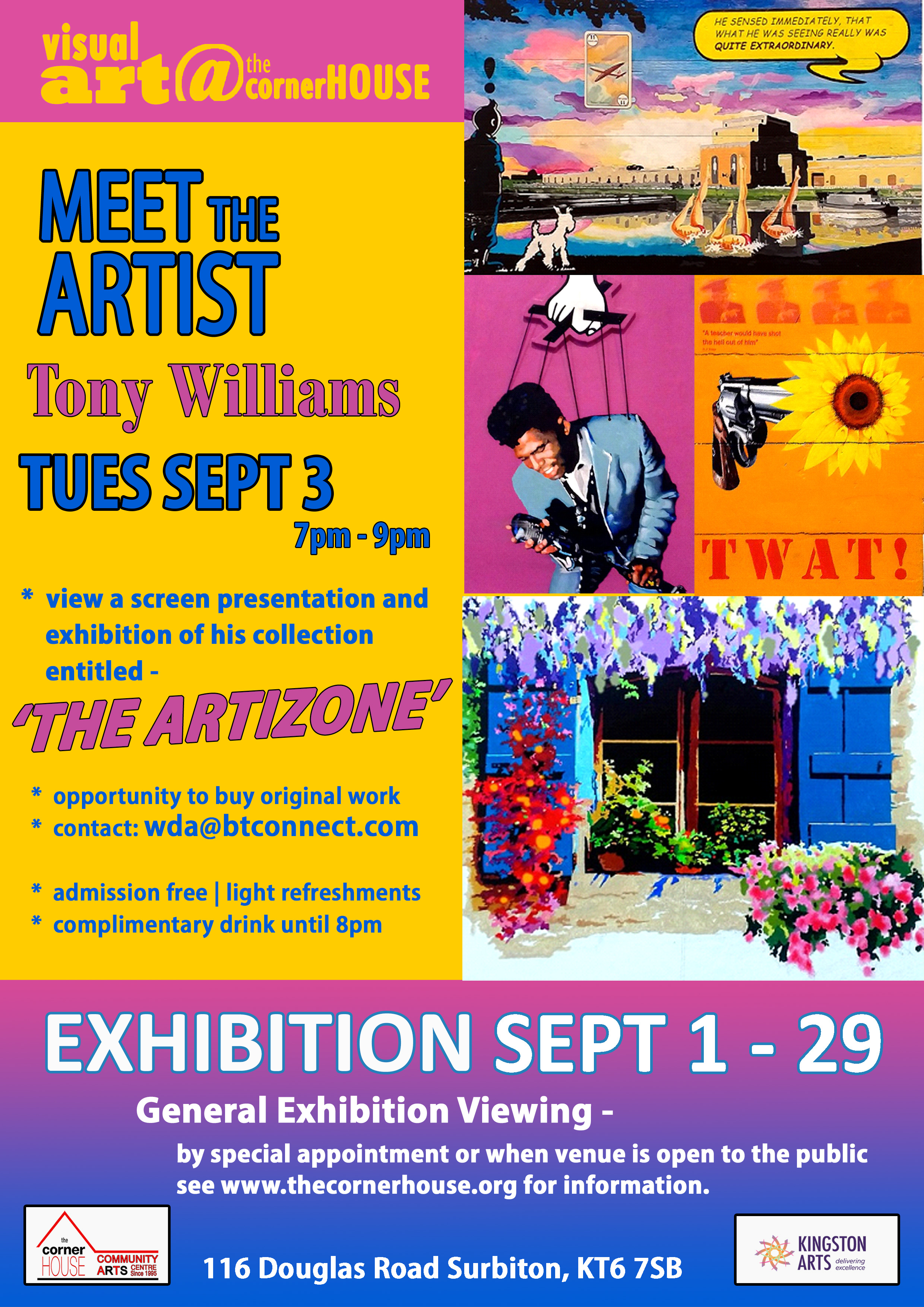 Event Details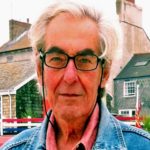 Our September exhibition features the work of Tony Williams. Tony tells us about himself and his art, here;
'During the 60's I completed a 4 year Illustration course graduating with a Diploma in Art & Design. It was during that period that I developed my first love of 'Pop Art' I then spent most of the 70's & 80's working in West End Ad agencies and Design groups. Those were amazing times. Towards the end of this period I decided to 'step back' and take up freelance Creative Consultancy work. The idea being to take it easy, but no chance, it was manic! Eventually poor health intervened, I became totally disillusioned with the advertising game and decided to throw the towel in.
In 2012, my first Grandchild was born and also the excuse to pick up my old paint brushes again. Voila! my first toy box…a real labour of love! Since then I've completed about a dozen, along with several murals, tables, chairs, other items of furniture, even the odd tree root.
Nostalgia plays a large part of my Artwork along with a hint of irony. I suppose that I am of the age where I have plenty of source material. My other important influence on my work is music, it has a 'colossal power' to move.
Wherever possible I paint on (old) wood, it has a unique quality of its own, and has a novel way of throwing up surprises once painted… I like that! I strive to achieve one underlining theme in all of my work, quite simply: 'Art should be enjoyed and not taken too seriously'.
I do hope that you enjoy viewing my work as much as I've had creating it.'
Tony's exhibition runs from 1st – 29th September. Meet the Artist night is September 3rd from 7 to 9. Tony can be contacted on email: wda@btconnect.com
Time

september 1 (Sunday) - 29 (Sunday)
Location

the cornerHOUSE

116 Douglas Road Surbiton Surrey KT6 7SB