30junallday04augTerry Cripps exhibition - Look No ColourMeet the artist night on 9 July(All Day) Event Type :Art,Exhibition,Social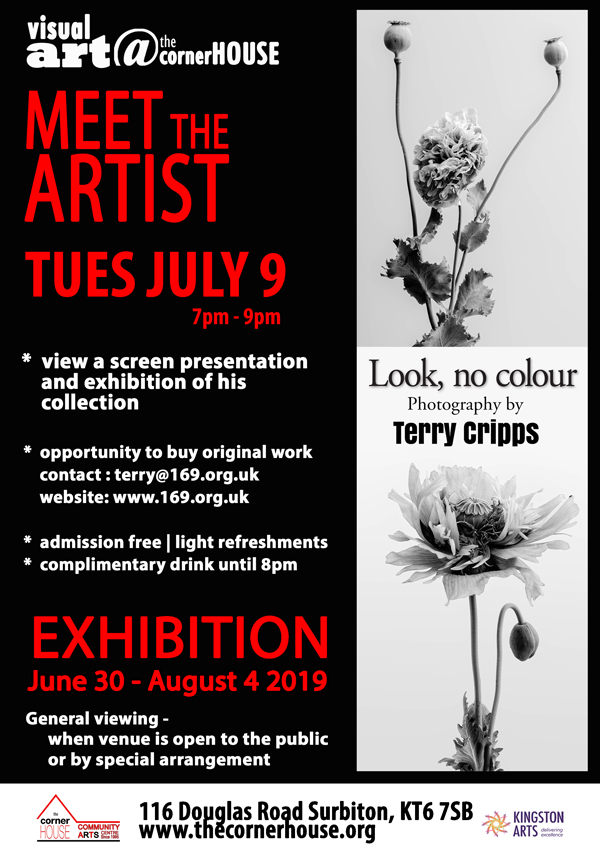 Event Details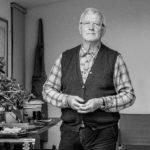 Our July exhibition features artist Terry Cripps. Terry is an artist of some 40 years and has worked as an illustrator, photographer and painter. Currently he is 'Artist in Residence' at the Guildhall Gallery, City of London until September.  Terry told us this about himself and his exhibition:
Inspiration as an artist comes from the most unexpected places, none more varied than nature. Whilst tending to my allotment one spring I noticed the astonishing variation in poppy blooms that had self-seeded throughout the Sugden Road Allotments in Long Ditton.
That was the beginning. From there I became enthralled with flower structure and remembered the work of Karl Blossfeldt, the 19th century photographer of natural forms. And so 'Look no Colour' was created.
This exhibition is as much a celebration of allotment life as of the marvels of nature. Had I not had the time and the knowledge of photography it would have gone unrecorded. As it is, it is a glorious affirmation of the simple and beautiful things around us.
Prints and postcards are on sale with the proceeds going to Refugee Action Kingston (RAK)
Terry's exhibition runs from 30th June – 4th August. Meet the Artist Night is on 9 July from 7 to 9pm
Time

June 30 (Sunday) - August 4 (Sunday)
Location

the cornerHOUSE

116 Douglas Road Surbiton Surrey KT6 7SB