02nov7:30 pm9:30 pmMista Lorraine .....The Name Chose Me!7:30 pm - 9:30 pm Event Type :Comedy,Stand-up,Theatre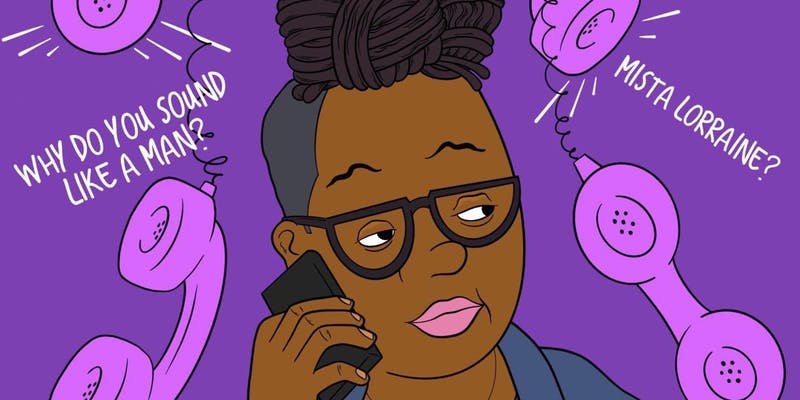 Event Details
Some people choose their alta ego, as for 
Mista Lorraine
, it chose her
Fresh from the Edinburgh Fringe , Lorraine brings her Stand Up Show Mista Lorraine to London and invites you to see the funny side of being a woman with a deep voice. Customer services representatives go all out to protect Lorraine from herself and even demand to speak to the 'real' Lorraine. Accusations of being a fraud and being denied access to certain services are just some of the situations Lorraine faces daily when conducting business over the phone.
She has been brought to tears but now it's time to laugh about it. Even a call to emergency services is not as straightforward. In this show, Lorraine also decides to use her voice to address issues which are close to her heart, such as Brexit and parenting. Surely there must be some advantages to being a woman with a deep voice; you will find out during the show!
Having endured decades of humiliation and ridicule because of her deep voice, Lorraine Chademunhu decided to turn her experiences into the comedy act Mr Lorraine and has not looked back
What she feels separates her from other acts is the honesty involved in addressing some misconceptions.
This stand-up show might leave you with a different perspective about your own personal struggles.
'Lorraine had audience members eating out of the palm of her hand' Tedx Kingston 2018
Comedy Bloomers LGBTQ+ New Comedian of the Year 2019 Semi Finalist
'Best stand-up set I've seen for AGES. Fresh, inspiring, unexpected and *very* funny!' Audience Review
'Highlight of our Fringe' Audience review 2019
'YOU ARE A MAN BECAAUSE YOU SOUND LIKE ONE'…surely there must be more to being a man!
Tickets £9.50 from Eventbrite
Time

(Saturday) 7:30 pm - 9:30 pm
Location

the cornerHOUSE

116 Douglas Road Surbiton Surrey KT6 7SB