27octallday24novBorn to Paint - The Life and Works of Barry ThomasSpecial event - Screen Presentation 29 October 7pm to 9pm(All Day) Event Type :Art,Charity/Fundraiser,Exhibition,Social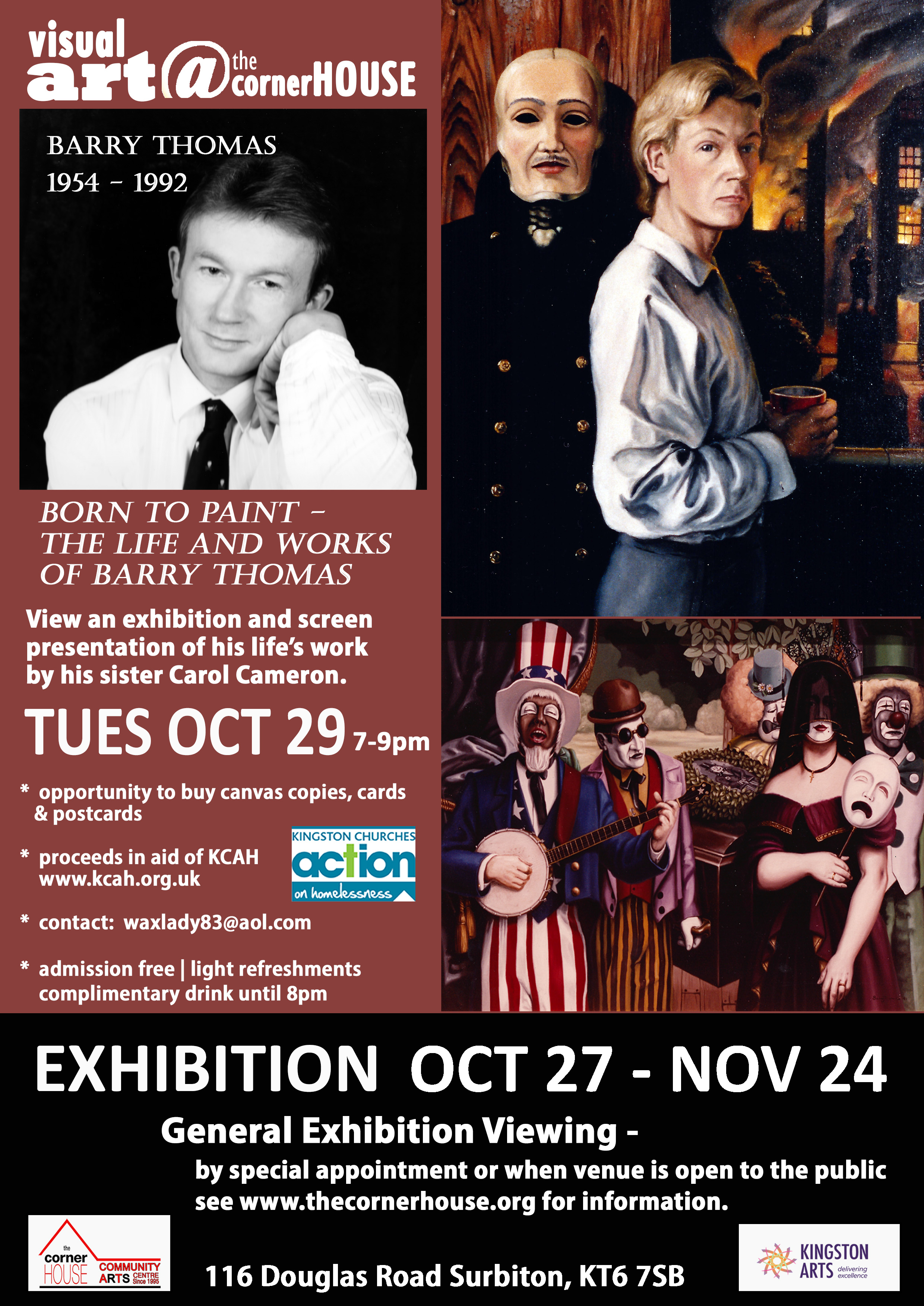 Event Details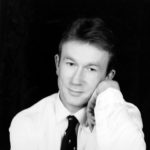 Barry Thomas was born in Glasgow, Scotland in May 1954. From an early age, it was clear that he was going to be an artist. All he ever wanted to do was paint.  After attending Glasgow Art School in the mid 1970's, he went to Savannah, Georgia, USA for a holiday – and that is where he stayed for the rest of his life.
Initially employed by Jim Williams (of 'Midnight in the Garden of Good & Evil' fame) to restore antiques, Barry eventually achieved his dream and was given a contract by a local art gallery to paint pictures. But his joy was short lived. Having been diagnosed as HIV positive in 1986, he eventually succumbed to AIDS and died in December 1992, aged 38.
This exhibition is a celebration of his life. It charts his story via his paintings. On display will be a mix of original work and copies of selected pieces from his final exhibitions in Savannah in 1991 and 1992.
Please join his sister Carol, a Surbiton resident since 1989, his brother Richard and other members of his family on Tuesday 29th October to hear a presentation about Barry's life and work. Whilst his original art will not be for sale, there will be the opportunity to buy/order copies of Barry's work.
All proceeds from the exhibition will go to Kingston Churches Action on Homelessness.
Barry's exhibition runs from 27th October to 24th November
His sister Carol can be contacted by email on: waxlady83@aol.com.
Time

October 27 (Sunday) - November 24 (Sunday)
Location

the cornerHOUSE

116 Douglas Road Surbiton Surrey KT6 7SB